Borderlands 2 Blow Out: New DLC, a Short Flick, and a GOTY Edition Leaked?

We'll start with the official news and work our way down into the annals of rumor-ville. Cool?  Cool.
Gearbox's looter-shooter Borderlands 2 has been making waves lately, proving that, despite nearing a year since the sequel's release, the developer still has big plans for their cel-shaded, hyrbid hit.
Following on the heels of Krieg's introduction film, A Meat Bicycle Built for Two – which surprised many in its concise, character wrought writing – Gearbox is teasing another short film set within the Vault Hunters' universe.  All the details we have fit into a single sentence, so here's the rest of it: the new video debuts this Thursday.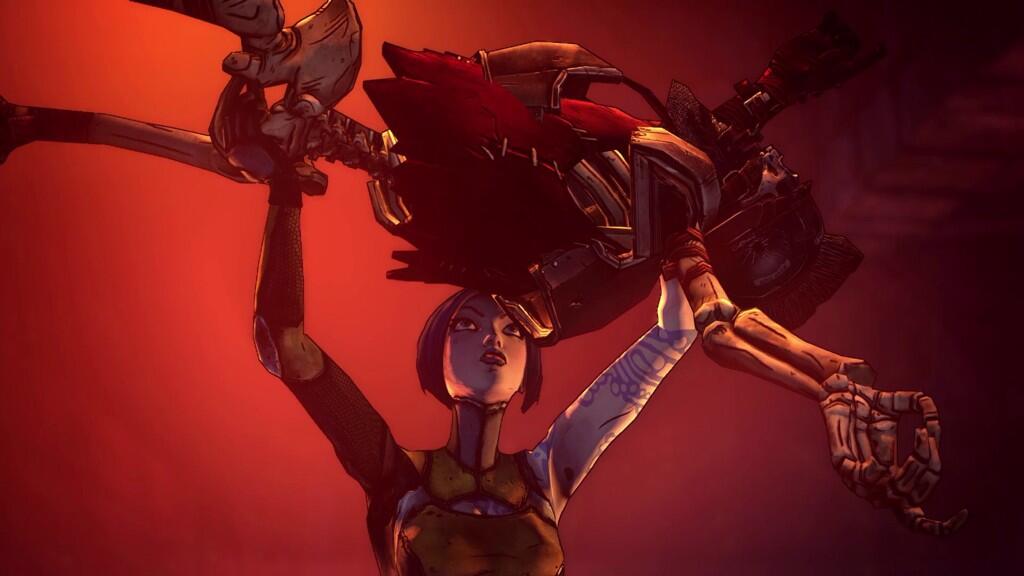 Then, on September 3rd, gain way for the Ultimate Vault Hunter Upgrade Pack 2: Digistruct Peak Challenge DLC, a title big enough to crack a tooth if try to spit it out all at once.  The $5 pack, which conveniently launches at the same time as the level cap increase to 72, features a new map to kill on and new loot to kill for.  Fans of blistering difficulty and strife can look forward to the new "Overpower" ability, a system that opens up a field of more challenge by allowing you raise your level cap past 72 (here's Digital Trends' explanation on using and abusing Overpower).
After that, TK Baha's Bloody Harvest steps in to provide us some Halloween-themed things to fill full of holes.  Releasing in October, this bite-sized expansion pits you against both the undead Mr. Baha and the pumpkin-headed menace, Jacques O' Lantern.  The content is the first of three "Headhunter" DLC's which I'm supposing play host to smaller outings where your mission is to murderlize bosses for nifty loot (like character customizations).
And, while this last tidbit of news is by no means official yet, it's certainly no cavernous leap in logic.  An IGN source has indicated Gearbox and 2K are hatching together a Game of the Year Edition for Borderlands 2.  The retail release is said to include every ounce of DLC dished out for the game thus far (which adds Gaige and Krieg into the mix).
However, leaked art assets for the GOTY release seem to exclude the aforementioned Vault Hunter Upgrade and the unreleased Headhunter packs.  Those pieces of DLC also don't fall within the jurisdiction of the Season Pass, nor are there plans to create a "Season Two Pass."  Hey, four extra campaigns, two new character classes, and an assload more of content still qualifies as a deal to me.  Keep your ears open for more official news on the GOTY Edition…Okay, fine, I'll keep my ears open for you.